Looking for a great place where you can enjoy your horse in a relaxed setting?
This is it... Little Creek Ranch!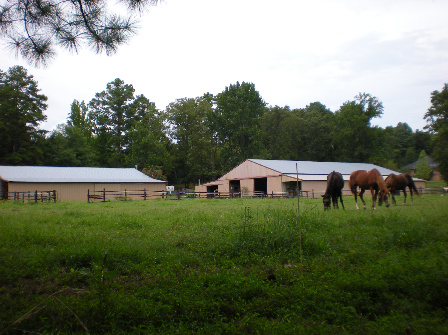 Little Creek Ranch is a lovely private barn offering full board only with quality personal care provided by owners living on the premises.
Your equine friend will be treated to large box stalls, plenty of turnout time and twice daily feedings.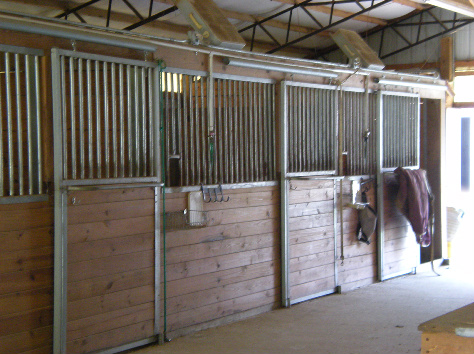 Oversized stall with walkout for mare & foal also available!
Other amenities include a lighted indoor arena, outdoor arena, round pen, hot walker, wash rack and vet check rack,
as well as a modern indoor tack room with electricity!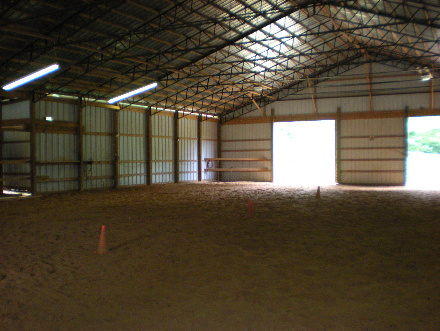 Little Creek Ranch is just south of Huntsville
Five minutes off of Highway 231.
Little Creek Ranch is also a member of the Alabama Horse Council!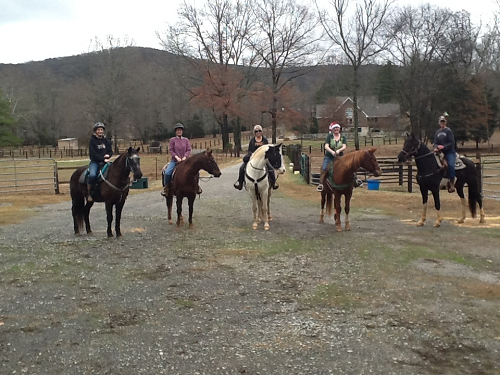 We love to go out on the trails at Little Creek Ranch!
This is a photo from our Christmas Ride in 2013.
See more pictures of Little Creek Ranch's residents and riders